Hello,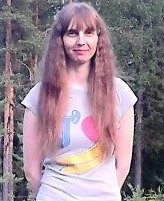 My name is Anna-Stina Johansson, and I live in Lapland, Sweden. I'm a trained animal keeper, and I've worked with animals almost all my life and spent a lot of time in the forests, so I know a great deal about them. In 2008 I became a published author in Sweden as a publishing house published my children's book, but ever since I have dreamed about publishing my stories in English.
Many years ago I started to fantasize about a cute figure that my little sister had drawn on a wall. I named it Flame and came up with several stories about how Flame saved animals from various situations since I thought it would be great if there were someone who could do that.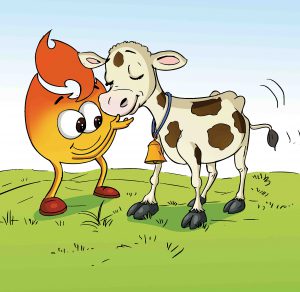 My book series is called "Flame – The Animal Saver" and it will be 14 books with lots of pictures suitable for kids from 5 to 8 years old. The goal with my stories is that I want to help parents to teach their children compassion for all animals. I want to teach children that animals are kind and not evil and that all animals have feelings. My stories are the very opposite of "Little Red Riding Hood and the Wolf" since I believe it's wrong to kill animals.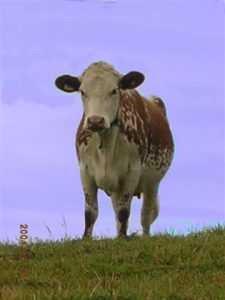 I was born and raised on a farm with milk cows. When I was a teenager, I started wondering about why some animals get eaten by people and others not. After a while, I decided to become a vegetarian since I love all animals! Nowadays I'm a vegan.
I'm also strongly against poaching since I think it's very cruel! For instance here in Sweden bear, lynx and wolverine suffer a higher risk of illegal killing inside the national parks than in unprotected areas. The poachers often chase and hunt these beautiful animals from snowmobiles. It makes me mad!
So the reason why I created this website is because I want to influence people to show compassion for all animals. Then maybe someday in the future, the killing of innocent animals will stop.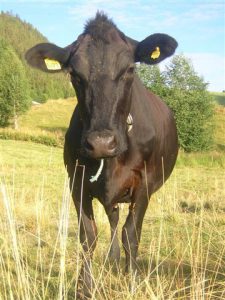 I also love to write poems about animals and nature, so I will post some of them here 🙂 Feel free to leave a comment or send me an email at stina@showcompassionforanimals.com
Thanks for taking the time to check out my website!
Kind regards,
Anna-Stina